Today's Featured Yarn is:
The Details:
65% merino yarn extrafine
35% silk
Fingering Weight
Available in: 100, 150, 200, 250g skeins
---
Any combo of merino & silk makes for an amazing yarn! But add ombre into the mix? I. can't. even. right. now.
I've been on the lookout for some ombre yarn since last year, but for some reason I just haven't bought any yet. This emerald green that fades to lighter and lighter shades of sea foam and mint caught my eye immediately. The only question that remains is… what should I make? I'm thinking a simple shawl that allows the yarn to take center stage. Perhaps the Sea Urchin Shawl?
Sea Urchin Shawl by Ambah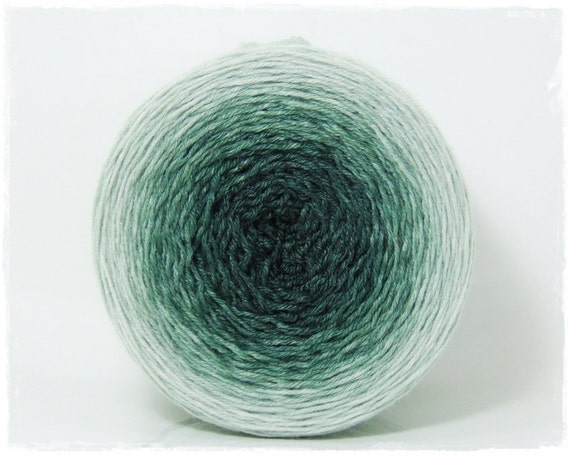 Irish Moss Gradient Yarn by Wollelfe
Reverse Psychology by Mindy Ross
Or perhaps some ombre mittens with a matching hat?!
Gradient Mitts by Krista McCurdy
Scotty Beanie by Tina Whitmore